Chippendale
Home Decor
Custom Furniture
Contemporary Designer Furniture

































Custom Furniture
Original Furniture Design handmade by Tom Hannah Q.M.M., E.W.




Contemporary Designer Furniture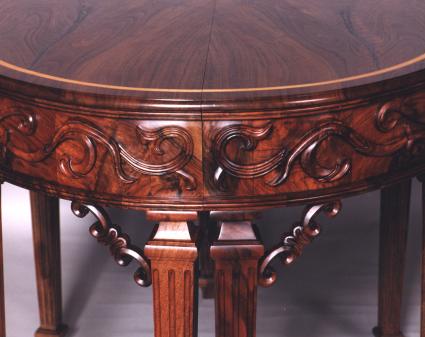 Demilune Table - Chippendale Home Decor


Custom Designed Furniture of the Highest Quality

Unique art furniture. Welcome to my website. I have over fifteen years experience evolving designs from mid-18th century American furniture on. I have a strong lean towards the Boston and Newport areas worked from solid wood. All my designs, in a sense, are original with grounded roots. I use advanced technology combined with the older time-tested ways. Please enjoy a browse thru my site. A unique experience in this day of mass production. I've kept the wording short and will let the photos speak. Please call me if you have questions. I love to talk good design and execution.


Tom Hannah
P.O. Box 4054
Estes Park, CO 80517
970.586.2741

Copyright © 2021 Tom Hannah - All Rights Reserved.